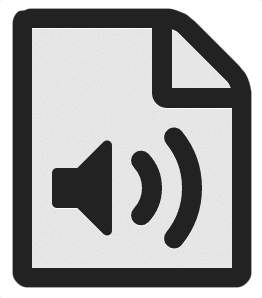 This item is an interview with Lydia Wagner, conducted by Veronica Whitfield in Calgary, AB in May of 1981. Mrs. Wagner talks about becoming naturalized in Germany after Hitler's troops had invaded. She got married in 1950 in Freiburg and in June 1952 they moved to Canada. Five years later they became Canadian citizen. Mrs. Wagner talks about school in Russia. Students had been supported well by the government.
She was born in Karlsruhe. Her uncle worked as a teacher then he got arrested and tortured to death. Her father and her (other) uncle had been persecuted when communism begun. Her uncle was the first family member who moved to Canada (Saskatchewan).
Her father was displaced in 1929. After the expropriation of the family and deportation of her father she, her mother and sisters flew to Siberia. Her mother worked and the children went to a German school. They lived in Slavgorod. Two years later the family moved to Landau. Mrs. Wagner talks about her great-grandfather who is supposed to be the first emigrant of the family.
Talks about her sisters and brothers in detail:
-her oldest sister: Felomena and her husband Karl Szaray (Munich) live in California;
-another sister: Rosa, died 17 years ago, was married to John Marin (Canadian) had two sons;
-another sister: Ida Anto died in a car accident, her husband was John Anto, she had one daughter;
-Mrs Wagner herself: her name is Lydia and she is married to John Wagner
-Regina Steve Marin (brother of John Marin) lived first Calgary then in Kelowna
-Elvira Carl, lives in Kelowna, has two daughters
Her Father was sentenced for 10 years prison but came back to Landau after 8 years and worked as a groom. After one year he was displaced again. When German troops invaded (1940) they lived in Nikolai (today Mikołów). In 1943, They moved to Czechoslovakia and then to Voralberg near Bregenz in Austria. They lived in Germany until 1950 where Mrs. Wagner met her later husband and got married.
In March 1952 her mother moved to Calgary and in June Mrs.Wagner came to Calgary.
At their beginning in Canada they borrowed money from her uncle because her husband could not find a job as a cook. They lived in the area outside of the city without water and electricity. After having built their own house, her husband became self-employed and started building houses for other people, for 20 years.
Talking about church.
Wagner, Lydia