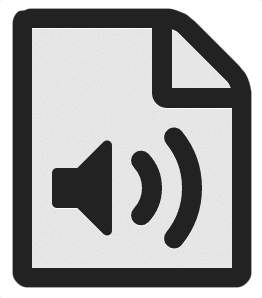 Interview with Mrs. Emma Gauss, a German from Russia
This item contains an interview with Mrs. Gauss, who was born in 1898, her maiden name was Zeider (Cyder?). Her mother originally
came from Württemberg. Her family was working on the land, were not rich. There were the only Germans in their village besides one shepherd. There was also a Lutheran church and a German school (education lasted 7 years). Children started going to school when they became seven years old. At the age of fifteen there usually was a confirmation and then they were working for their father until they got married and created own family. Her village was in the Melitopol district and there was a school in Eichenfeld. In general there were 32 family entities in the village each of them were farming and producing goods. Collectivization started in 1917-1918. The relationship with Russian people was good. There usually were many seasonal Russian workers in the German village. German children learned German and Russian languages in the school. Most of the Russian language they learned from Russian workers. Not many girls extended their school education as mothers needed them at home for help. There were eight children in her family, some families had ten, some six. Russians usually were very poor, had many children and not much land. Pomeschiki had more land. Mrs Gauss remembers how people once all together bought land from pomeschik and created a village. Germans were forced to go to the Russian army as well. Tsar Nicolai was loved by Germans. There was a school which educated doctors as well. She was 16 years old when the war started, Germans were forced to join the Russian army, many were captured in Germany and afterwards returned back to Russia. Her village didn´t have problems during the war, they had a cooperative and the living was good. She visited Krym once many years later. Memories on her village during the revolution. People came from Moscow, took what they wanted and went further to other villages.
Gauss, Emma